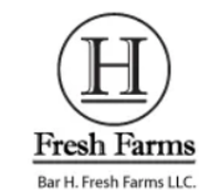 Email:
Barhbusiness@gmail.com
Description
Bar H. Fresh Farms is a family-owned farm with over 100 years of farming experience in western Kansas. As fourth-generation homestead farmers, Bar H Fresh Farms has a proud legacy and rich history and tradition stemming from Nicodemus, Kansas, the first all-Black settlement west of the Mississippi. We're happy to bring our passion for farming and decades of experience to the community.
Following a CSA model, Bar H Fresh Farms produces poultry eggs and meat chickens, along with various fruits and vegetables. We strive to serve the community with fresh, healthy food options!