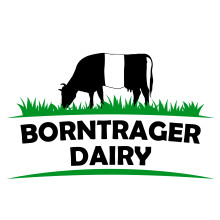 10610 S. Halstead St
Hutchinson, KS 67501
United States
Email:
info@borntragerdairy.com
Description
Borntrager Dairy specializes in grass-fed raw dairy products ranging from fluid milk to cheese, yogurt, cream, butter, and kefir.
Our mission is to be the connection between healthy farms and healthy people. Check out our website for more information or reach out to us directly.
We would love to help you on your health journey!
Map