George Farms and Homestead LLC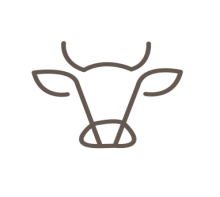 4370 Vermont Ter
Wellsville, KS 66092
United States
Email:
georgefarms.farm@gmail.com
Description
We are an A2 creamery regenerative farm store. Our products consist of A2 raw milk, cream, butter, yogurt, yogurt pouches (for the littles), ice cream custard, heritage breed pork individual cuts and bulk, angus beef individual cuts and bulk, eggs, raw honey, sourdough crackers and bread. We also host Farm To Table events where we prepare a homecooked meal using our products, another local farms products, or organic if not found by a local farm. See our website for our dates to RSVP!
Our storefront is located on the farm in Wellsville, KS. We believe eating food closest to the vine. The food we eat must be living not dead for the optimum functioning of the cells and hence the body. Living foods are those which have their enzymes intact such as fresh fruits, vegetables, nuts, seeds and raw milk. We as a family believe in consuming nutrient-dense food as God intended it.
Map