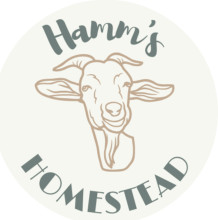 1226 N 203rd Rd
Minneapolis , KS 67467
United States
Email:
thehammshomestead@gmail.com
Description
We are a small family goat farm in north central Kansas. Our herd consists of Nigerian Dwarf and Boar Goats. We offer meat goats ready to go to the locker as well as fresh raw goat's milk, cheese, soap and lotion.
Map